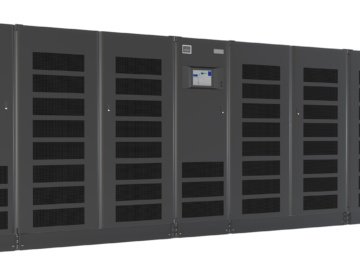 Liebert NXL UPS, 250-1100kVA
Provides reliable power protection and advanced technology for high power applications. It offers excellent dynamic performance, with the ability to handle virtually any input condition while still providing computer grade output to critical loads.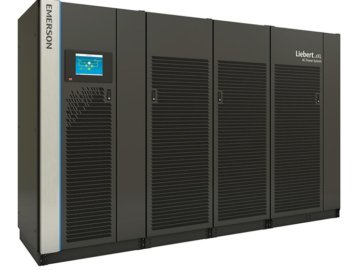 Liebert eXL UPS, 625 - 1200kVA/kW
True on-line, double conversion, three-phase UPS system is the right solution to support a maximum efficiency data center design. It provides high operating efficiency, high power capacity, and low PUE and TCO. Features a small footprint,  a large 10.4" control touch screen; and capacity-on-demand without additional footprint. Single module and 1+N Distributed Bypass systems available.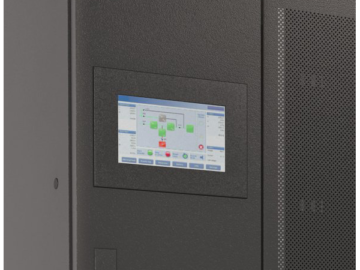 Liebert NX UPS, 40-600kVA
The Liebert NX 225-600kVA UPS offering provides high efficiency in both Eco-mode and double conversion mode, higher availability with hot-rectifier operation, and flexibility with SoftScale capacity upgrades. This power protection solution offers a dynamic response, avoids potential battery damage while procuring fast seamless transitions, and still delivers significant energy savings.                                                                                             
Liebert eXM UPS, 10-250 kVA/kW
The Liebert eXM UPS promises efficient and economical operation with a flexible power system that is optimized to meet the unique demands of midsize IT applications.  Matching ancillary cabinets provide the ability to meet specific demands for run time, bypass and parallel requirements.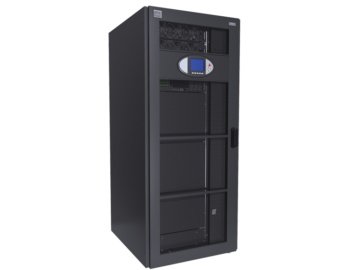 Liebert APM UPS, 15-90kW
The row-based Liebert APM is a transformerless, on-line UPS that allows quick and easy capacity increases with modular power scalability - no additional floorspace required. The UPS operates with the industry's highest efficiency - up to 94% at loads of 50-100%.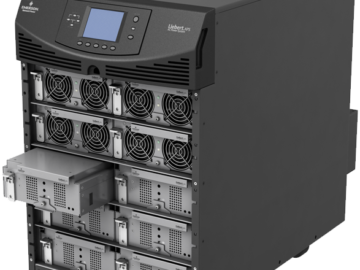 Liebert APS UPS, 5-20kVA
The Liebert APS UPS is a modular power protection solution for 5 – 20kVA applications. The UPS provides mission-critical availability while reducing costs and maintaining flexibility for the future.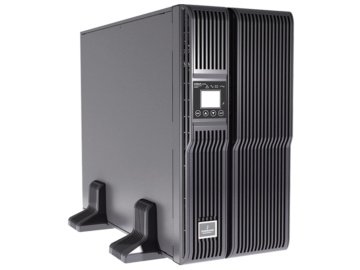 Liebert GXT4 UPS, 500-10,000VA
Recommended to protect mission-critical equipment, Liebert GXT4 is a true on-line UPS that delivers continuous, high-quality AC power with no break when transferring to battery. It protects equipment from all power disturbances due to blackouts, brownouts, sags, surges or noise interference.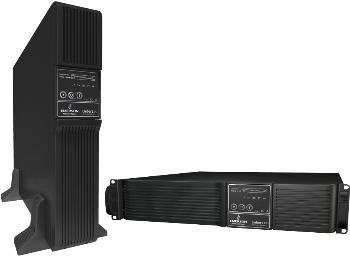 Liebert PSI UPS, 1000-3000VA
This compact, line-interactive UPS system is designed especially for IT applications such as network closets and small data centers. It provides reliable power protection for servers, critical nodes, network workstations, large network peripherals, network routers, bridges, hubs and other electronic equipment. Matching battery cabinets are available to extend the on-battery operating time.    
Liebert PSA UPS, 500-1500VA
Economical line-interactive UPS that offers full-featured power protection for small office computers and electronic equipment. Liebert PSA offers unique features and extraordinary performance not normally found in similar products in this price range.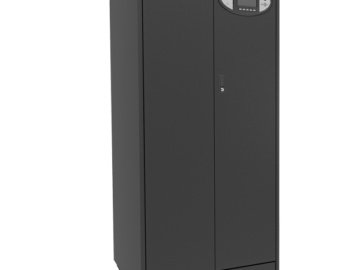 Liebert PPC Distribution Cabinet
Power conditioning and distribution cabinet that offers the benefits of a custom-tailored system, with the convenience and cost savings of a pre-packaged, factory-tested system.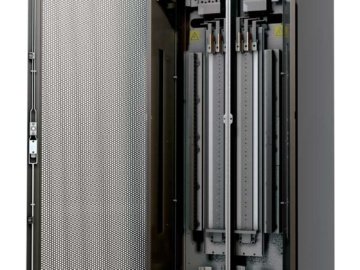 Liebert FPC Power Distribution Cabinet
Provides higher quality, more flexible power distribution for high-density data centers. It is engineered to combine the convenience and cost savings of a pre-packaged, factory-tested unit with the flexibility of a custom-tailored power system.                                                                                                                                                                                    
Liebert RX Power Distribution Cabinet
Liebert RX is available in 400A, 84 pole models, with options for panelboard level (CPM) or branch circuit level (LDMF) monitoring.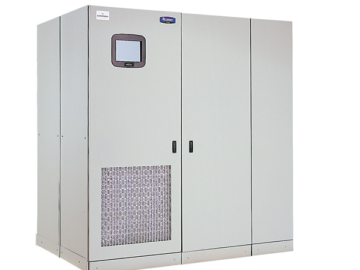 Liebert STS2 Static Transfer Switch
Provides automatic, seamless transfer between critical load and the outputs of two independent UPS systems in a dual-bus power configuration. If the primary UPS should fail, the switch will automatically transfer the loads to the alternate UPS.                                                                                             
MPX, Adaptive Rack PDU
MPX is the most responsive and adaptive rack PDU available. With MPX rack PDU technology, you can respond to rack equipment changes and dynamic capacities by leveraging hot-swappable modular output power, hot-swappable modular communications and modular input power.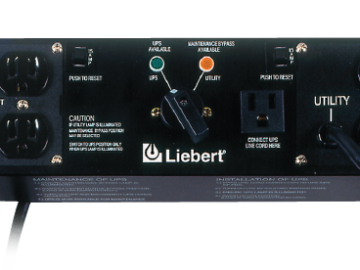 Liebert Micro POD Maintenance Bypass
This unit allows manual transfer of connected equipment to utility power via a maintenance bypass switch, permitting scheduled maintenance or UPS replacement without disrupting data center power.
Albér BDS-40 Battery Monitoring System
Battery monitoring system that mounts to the top of a UPS battery cabinet and monitors 12 and 16 volts sealed batteries.  The easy-to-use system tracks internal resistance, predicting and reporting failing conditions prior to complete failure to allow proactive replacement. 
Albér Cellcorder CRT-400 Cell Resistance Tester
Cell resistance tester designed to strictly comply with IEEE standards for testing batteries online.  It displays and records cell float voltage, internal cell resistance and intercell connection resistance.  The well-proven Albér DC resistance test method completely eliminates distorting ripple form the charger and produces very high repeatability in testing.