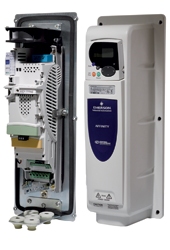 Affinity is Control Techniques' dedicated AC Drive for HVAC and refrigeration systems, designed specifically to meet the needs of consultants, contractors and owners of modern commercial buildings. Affinity offers all of the drive functionality and accessories to simply and efficiently solve your fan, pump and compressor applications.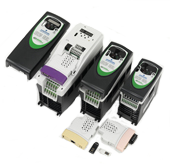 Commander SK is easy to use and offers great value. The drive modules are compact and offer excellent motor control. With onboard intelligence, I/O, Ethernet and fieldbus communications options, Commander SK allows you to do far more than you would expect from a standard open loop drive.
Control Techniques is a leading supplier of drive technology to the elevator industry, with over 3 million elevators in operation with our control equipment worldwide. Backed by our global network of Automation Centers we provide local expertise and support, along with quick delivery of robust and dependable products.