Wastewater Pumps & Packages
Submersible sump/dewatering, effluent, sewage and grinder pumps. Range up to 40 hp with flows to 1150 gpm. A full line of control panels, basins, and accessories is available.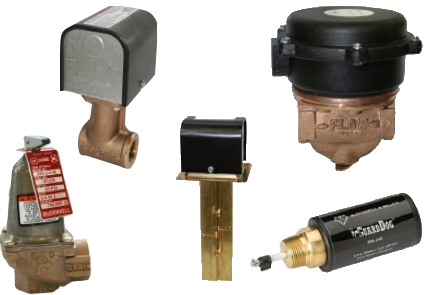 Boiler Controls
McDonnell & Miller Low Water cut-offs are specially designed to protect hot water boilers from the hazards of a low water condition. In operation they will interrupt the electrical current to the firing device, if the water in the system drops below the boiler manufacturer's minimum safe water level.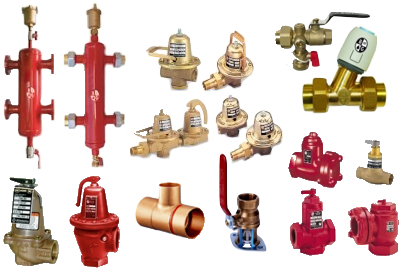 Accessories - Pump & HVAC System
The most complete line of hydronic heating and plumbing products.  Valves and accessories for controlling flow in heating system zones.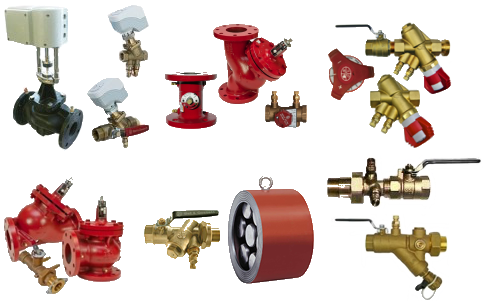 Flow Balancing Products
Hydronic balancing solutions give you the perfect balance of adjustability and efficiency.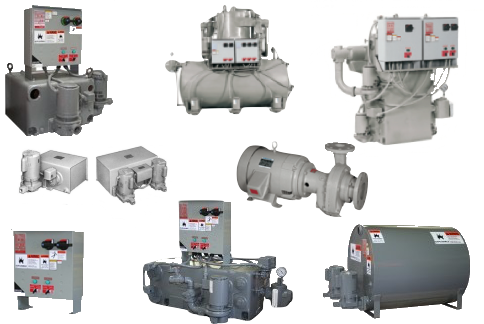 Boiler Feed & Condensate Handling
Bell & Gossett's Domestic Pump Series  – the most complete line of products needed for steam systems.
Variable and Constant Speed Controllers
The TECHNOLOGIC is designed to provide variable frequency pumping control of speed, pressure, flow and level over a wide range of hydronic system applications.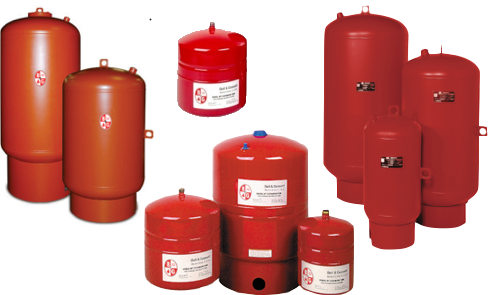 Expansion Tanks
Expansion, compression and diaphragm tanks for proper system pressurization in hydronic heating and potable water (plumbing) systems.
Steam Specialties
The Bell & Gossett, Hoffman Speciality Series Product line have a variety of vents & vacuum breakers, steam traps, regulators, valves, and strainers.
Pumps & Circulators
These pumps are engineered for exceptional performance and rugged durability. They are designed for easy maintenance and to be highly energy efficient.
The pumps provide reliable operation in a variety of applications, including hydronic heating and cooling systems, industrial, refrigeration, cooling towers and irrigation. All B&G pumps are manufactured at an iSo 9001- approved facility.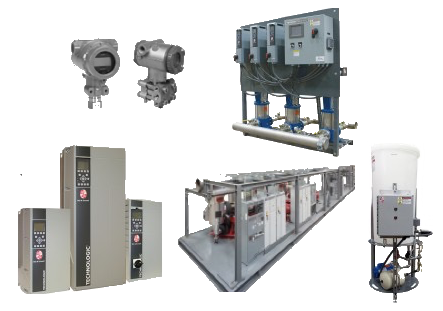 Package Pumping Systems
Variable- and constant-speed pressure boosting packages including TechnoForce, Aquaboost, 70M and 70E packages.
Air Elimination, Air & Dirt Separators
Every heating, cooling or dual hydronic system requires effective air management to provide maximum performance efficiency. Proper air control enhances hydronic system energy efficiency by helping reduce pipe corrosion and scaling which adds extra unnecessary friction losses. Less internal corrosion decreases maintenance costs, increasing system life, and with air removed there can be less system noise, reducing occupant complaints.