Liebert iCOM Cooling Unit Control
Manage and control data center cooling units to improve protection, automate cooling system routines and simplify maintenance.                                                                                              
Liebert iCOM-S Thermal System Supervisory Control
Manage and control your entire data center cooling system for up to 50% higher efficiency, improved protection and greater productivity. Liebert iCOM-S provides a single point for managing your entire cooling infrastructure and gaining quick access to actionable data, system diagnostics and trending.                                                                                             
Liebert Cooling System Retrofits and Upgrades
Achieve 30% annual return on investment and improve data center efficiency and protection. From cooling unit retrofit parts to turnkey installed upgrade services, we can help you calculate ROI, configure the right solution, obtain energy rebeates, manage installations and continually optimze your cooling systems.                                                                                              
Liebert Custom Air Handling Units
Liebert free cooling evaporative cooling systems transform data center design and meet the efficiency and availability needs of the largest, most complex data center environments. Comprehensive configuration and project management services ensure that our solutions fit each customer's specific requirements.                                                                                             
Liebert CW Chilled Water Cooling System, 26-440kW
Rapidly deploy chilled water capacity, achieve higher efficiency and use less white space. The Liebert CW system offers the industry's widest range of capacities, featuring the industry's most advanced controls and innovations, such as optimized coil design that maximizes capacity and efficiency even at high entering water temperatures.
Liebert DS Direct Expansion Cooling System, 28-105kW
Improve data center efficiency and protection with the world's most flexible and  reliable direct expansion system. The Liebert DS system uses the industry's most advanced thermal controls and features a modular design, multiple compressor options and easy service access.                                                                                             
Liebert CRV In Row Cooling System, 19.6-40kW
The Liebert CRV system offers highly flexible, in-row cooling for data centers requiring higher density cooling with greater efficiency and capacity. The system is designed for small and medium data centers or higher density containment applications in large data centers.                                                                                             
Liebert PDX and Liebert PCW Compact Perimeter Cooling Systems, 11kW-29k
The Liebert PDX and Liebert PCW systems offer the industry's highest efficiency, protection and capacity per footprint for server room cooling. network closets and other small spaces. Available in chilled water and direct expansion configurations.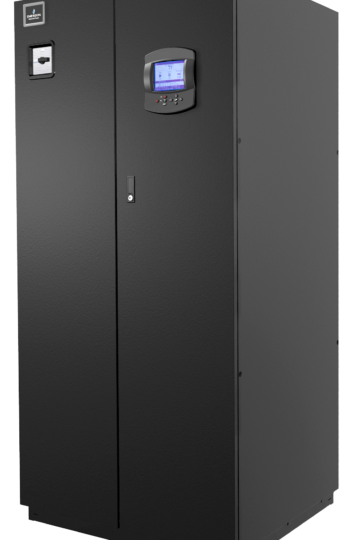 Liebert DCP, Water-Based Pumping Unit, 200kW
Houses the isolating heat exchanger between the Liebert DCD or Liebert XDK-W and the building chilled water. It circulates the chilled water to the cooling modules at a temperature always above the actual dew point to prevent condensation.                                                                                             
Liebert HPC-S™ Freecooling Chiller, 192-362kW
Chiller providing cooling capacities from 192kW (55 tons), 285kW (81 tons) and 362kW (103 tons).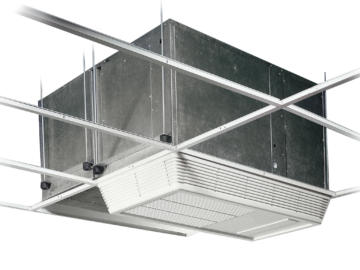 Liebert Mini-Mate2, Ceiling-Mounted Precision Cooling System, 3.5-28kW
The Liebert Minimate2 is a zero-footprint computer room cooling system for 7x24 temperature and humidity control and air filtration. It installs above a dropped ceiling and is easy to service, requiring only front access for maintenance.
Liebert Datamate Precision Cooling System, 5-10.5kW
Small footprint cooling system for 7x24 temperature and humidity control in network closets, computer rooms and other small spaces.  Its low profile permits floormount or wallmount installation, and requires little or no floor space.                                                                                             
Liebert Liqui-tect Two Channel Leak Detection System
Liebert Liqui-Tect helps you avoid hazardous conditions by monitoring and reporting leaks before they become problems. Its two-channel leak detection monitors different areas. It includes a direct-read at the control unit location, and can communicate with the Liebert SiteScan Web centralized monitoring system or a building management system.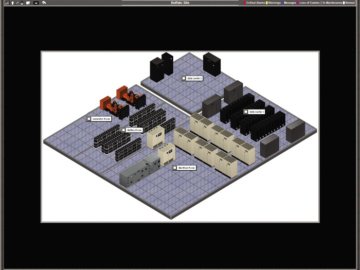 Liebert SiteScan Web Centralized Monitoring and Control
Liebert SiteScan allows monitoring and control of virtually any piece of critical support equipment — whether located in the next room or in a facility on the other side of the country. The web-based system provides centralized oversight of Liebert precision air, power and UPS units, as well as many other analog or digital devices. Features include real-time monitoring and control, data analysis and trend reporting, and event management.